Links:

Cold War: basic narrative overview
Cold War: simple overview specifically aimed at the AQA GCSE.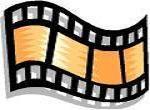 Scott Allsop's FABULOUS video of the post-war world - how many of the events he features do you recognise?

- BBC debate-podcast on Khrushchev's effect on the Cold War

- BBC debate-podcast on how near the world came to extinction in 1962
Spidergram:
• International relations 1945-1962 - brilliant simple overview
History Learning Site (excellent)
SchoolHistory Interactive Diagrams - GREAT!
CNN: Cold War Declassified (a brilliant set of interviews with 'key players' about a range of important Cold War issues)
The Cold War Online Museum (a collection of articles)