Introduction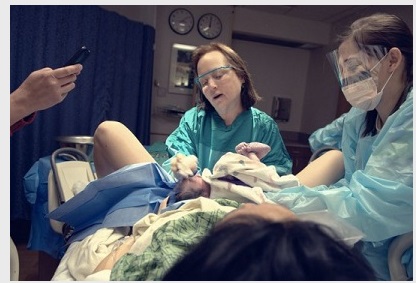 The sources on these this webpage will give you some information about childbirth in Tudor and Stuart times.
This webpage is the first of a series of five webpages which look in detail at the lives of women in the Early Modern era.
Giving birth today; an epidural anaesthetic means that the birth is pain-free.
A midwife oversees the delivery, and doctors and emergency medical staff
are on standby if needed.
After you have studied this webpage, answer the question sheet by clicking on the 'Time to Work' icon at the top of the page.
Links:

The following websites will help you research further:
Childbirth:
• Tudor childbirth

- both rather difficult